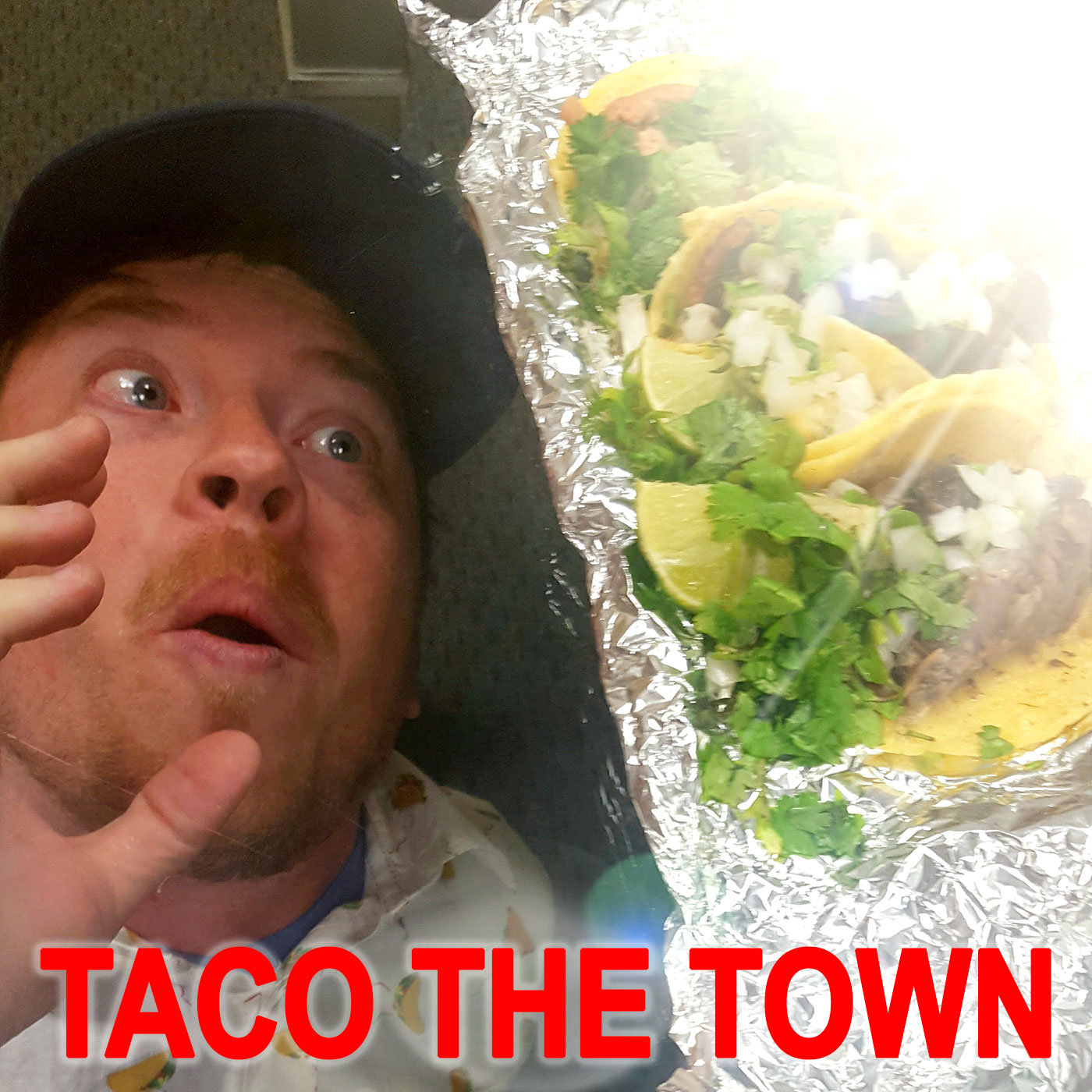 It's our 100th EPISODE and SEASON 1 FINALE! To celebrate we are hopping on a TACO PARTY BUS for an EPIC KC TACO CRAWL driving around to some of the amazing taco spots Dave and T3 have reviewed over the past 100 Episodes! We pack the Party Express with some TACO THE TOWN ALL STARS and we even have some taco-rrific Musical Performances by CHRIS CARDWELL, TIL WILLIS & SUNEATERS!
We'll check the TACO TICKER and taco 'bout a woman who was arrested for stealing a Chalupa and Taco Bell Cantina Locations offering Fake Liquor! We'll also check in with JOLIE JUSTUS and she'll tell us exactly how her TACO THE TOWN appearance changed her life forever! We'll make stops at MISSION TACO JOINT-SOUTH PLAZA, IN-A-TUB TACOS Up North, BONITO MICHOACAN in KCK, EL CAMINO REAL in KCK, TIKI TACO on 39th Street, LA FONDA EL TAQUITO on the Boulevard and TEOCALI in Midtown! We'll also read some BAD REVIEWS IN FUNNY VOICES of Famous KC Area Attractions! ALSO: We play the TOPICALLY TACO TOPPINGS Game!! Don't miss Kyle's traumatic childhood Piñata story!! And we answer some BURNING TACO QUESTIONS that we've debated over and over the past 100 Episodes!! We'll share some stories, share some laughs but most importantly SHARE SOME TACOS!! AND DON'T MISS THE BIG SEASON 1 CLIFFHANGER!!!
Edited by MATT ALLEN, Music by SUNEATERS, courtesy of LOTUSPOOL RECORDS.