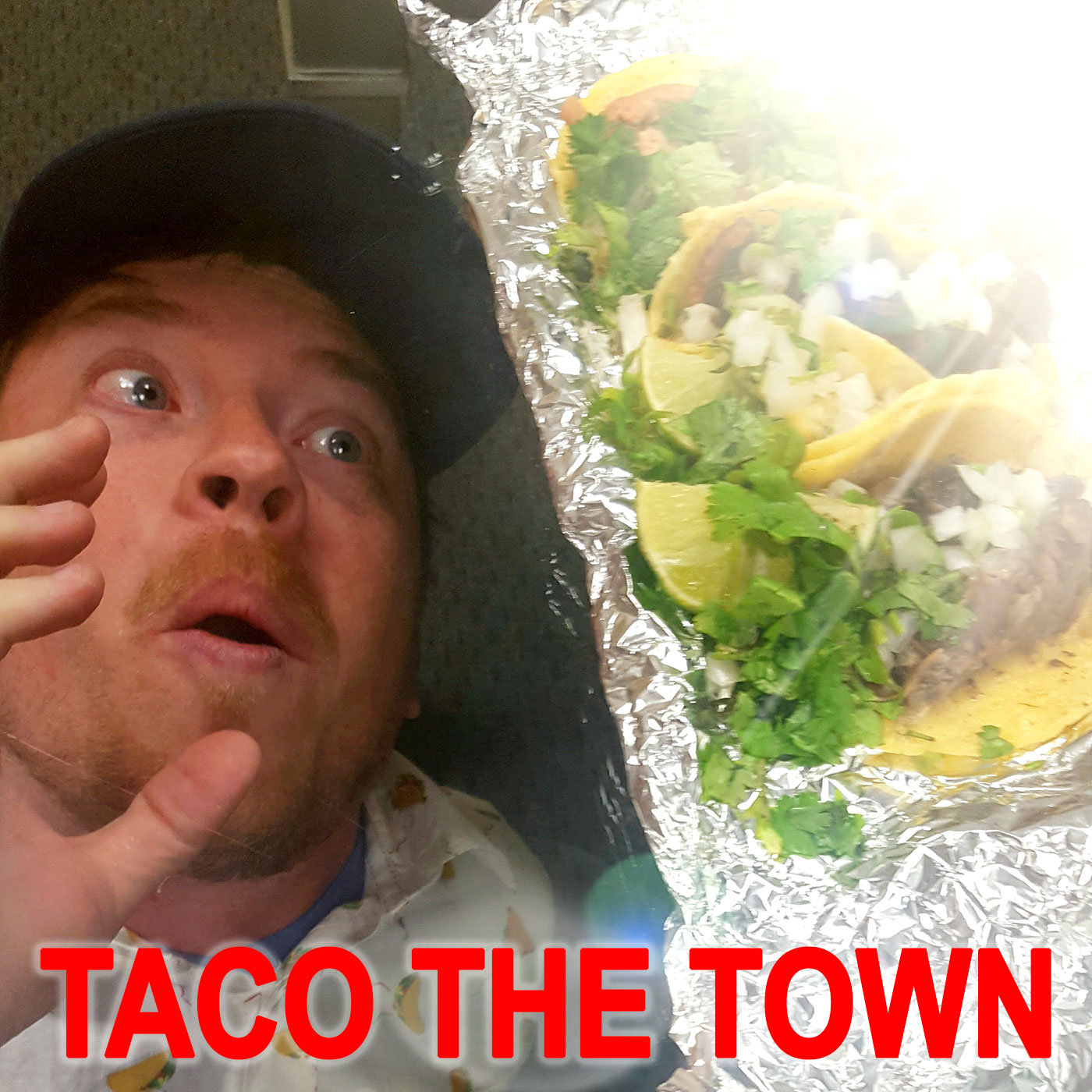 This episode of T3 is filled to the brim with taco-y, fashion-y, robot-y goodness! We're joined by ASHLEY WHITE and SABRINA OSBORN, Fashion & Lifestyle Experts from Le Stylo Rouge (www.lestylorouge.com)! They help Dave clean out his closet (What's In and What's Out in Men's Taco Fashion!) and also help him figure out the best wardrobe to wear while eating copious amounts of Tacos!
Our taco review this week is CACAO, at their new Watts Mill location! Authentic and delicious! This episode also features another edition of MICHAEL TAKES ON TACO BELL as friend of the show, actor MICHAEL McMILLIAN (TV's Crazy Ex-Gilfriend, True Blood) tries menu items from his local Hollywood Taco Bell! This week Michael tries Nacho Fries and a Crunch Wrap Supreme!
ALSO IN THIS WEEK'S EDITION: Dave gives a eulogy to his favorite pair of old Cargo Shorts! There won't be a dry eye in the house! We also talk Taco Bell Robot Kiosks, The Keto Diet, The Great CHIPOTLE vs. QDOBA Guacamole Stand Off of 2018, Drake in KC, Those wacky Bird Scooters & KURTIS SEABOLDT, the Man of Many Voices gives us an epic BAD REVIEW IN A FUNNY VOICE! Pull up a chair! There are a lot of tacos to eat and lot of clothes and topics to unpack (and pack) in this edition of TACO THE TOWN!