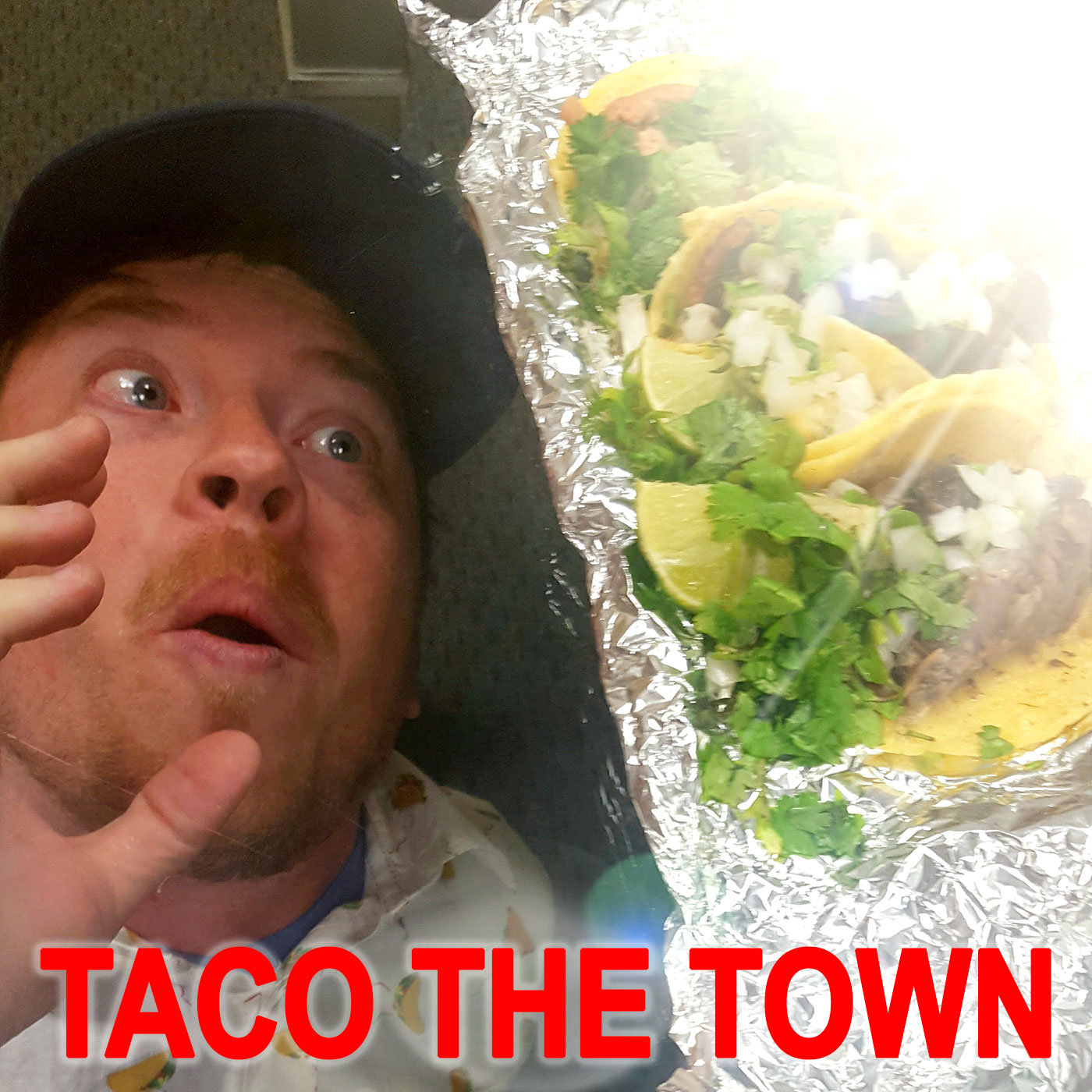 Lots o' Taco Topics are cussed and discussed this week on T3 as we're ON LOCATION at TACO REPUBLIC! Dave is joined by Copywriter/Grammy Winning Singer and Taco The Town SuperFan KATIE CRAWFORD and Photographer/Taco Fanatic JASON TRACY! Together the three tackle plates of tasty tacos and discuss some of the most important Taco Questions of our times, such as: MUSTARD ON TACOS: YAY OR NAY?, TACO DATING, ENDANGERED TARANTULA TACOS, IS DALLAS THE BEST TACO CITY IN TEXAS?, and MINNESOTA LUTEFISK TACOS!
Also this week we touch upon Cruising the 'Fe in MiniVans; What Does KC Get a Bad Rap About?; Blockbuster Video; Favorite KC Radio or TV Jingle; Kansas vs. Missouri; Chili Cheese Burritos; and Secret Menus.
We also do our first SIDE O' BEANS REVIEW!!! Plus: Dave puts his guests through THE TACO GAUNTLET! Hop in your MiniVan and get down to Taco Republic! Located at one of the Best Food Intersections in the Town of the Taco!