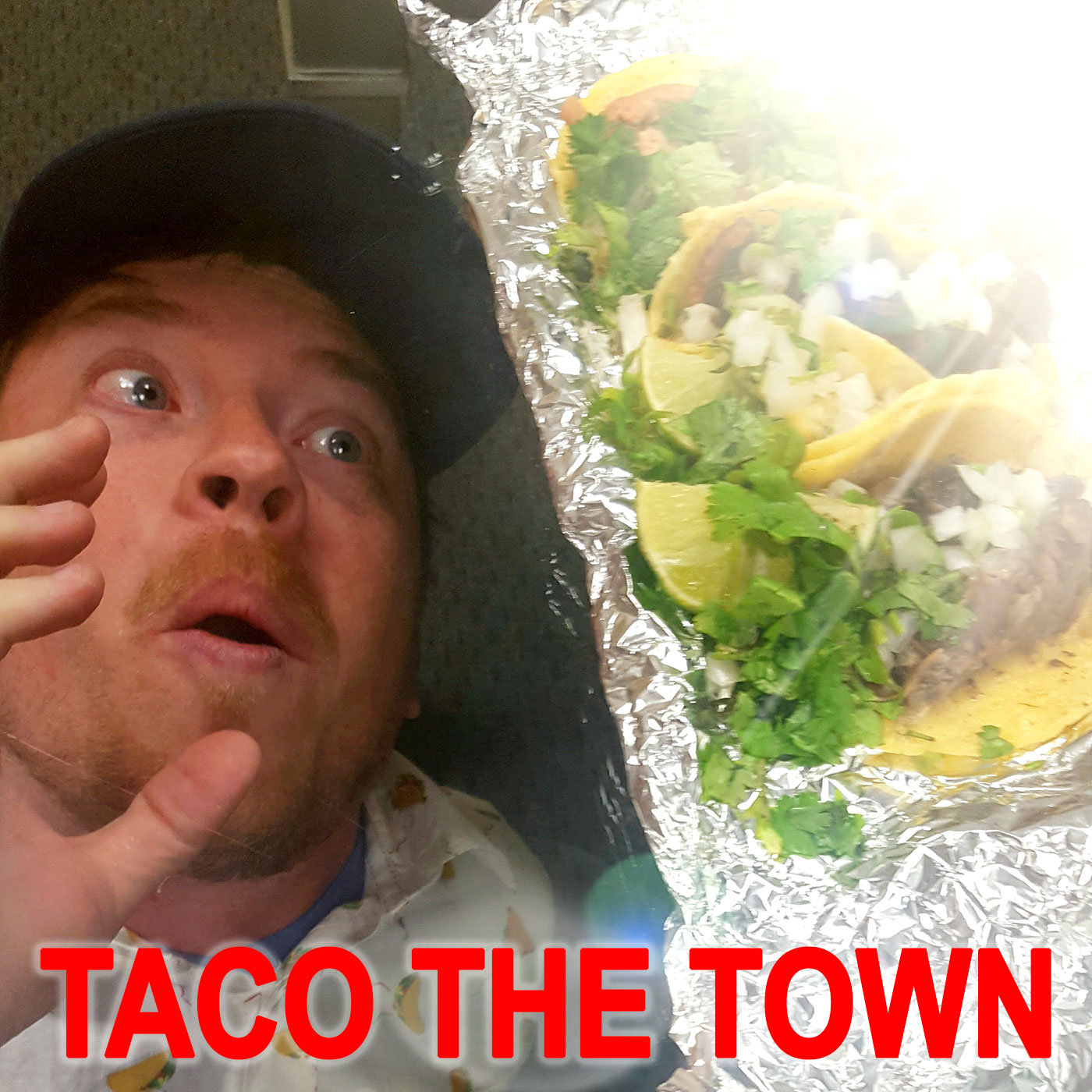 T3 explores the Historic Northeast Neighborhood of KC and discovers some tasty tacos at TACOS EL GUERO with guest taco reviewers JULIA GUERRA (Architecture/Construction/Taco Specialist) and TERESA MALY (Wellness Blogger/Planet Comicon Social Media Maven)!
We do a little preview of this weekend's Planet Comicon in KC and Teresa gives us some tips & secrets to having a taco-rrific Comicon experience! Dave previews what to expect at the T3 Comicon Panel! (Taco Drop?!) 
Dave and the gang also chat about STREET SALSA! The KC Museum! SUPER FLEA! Voted #1 Flea Market in KC! MINI HORSES! And Teresa tells us about her favorite taco place in St. Joe! In the TACO TICKER, we celebrate Taco Bell's 57th birthday and taco 'bout the Tripleupa and Steak Rattlesnake Fries! We also talk Postmates Taco Delivery and The new Minsky's/Joe's KC BBQ Pizza Mashup and what other KC Restaurant's we'd like to see do a mashup! ALSO IN THIS EPISODE: TACO VANS! KNOBTOWN PARKING LOT TAMALES! TACO VISITOR CENTER ARCHITECTURAL DESIGNS! Favorite KC News Personality! Favorite KC Guilty Pleasure! And Julia gives us the Behind-The-Scenes of Rowing down the Missouri River! LOOK FOR THAT GLOWING TACO SIGNAL IN THE SKY!! ONLY TACOS CAN SAVE US NOW!!