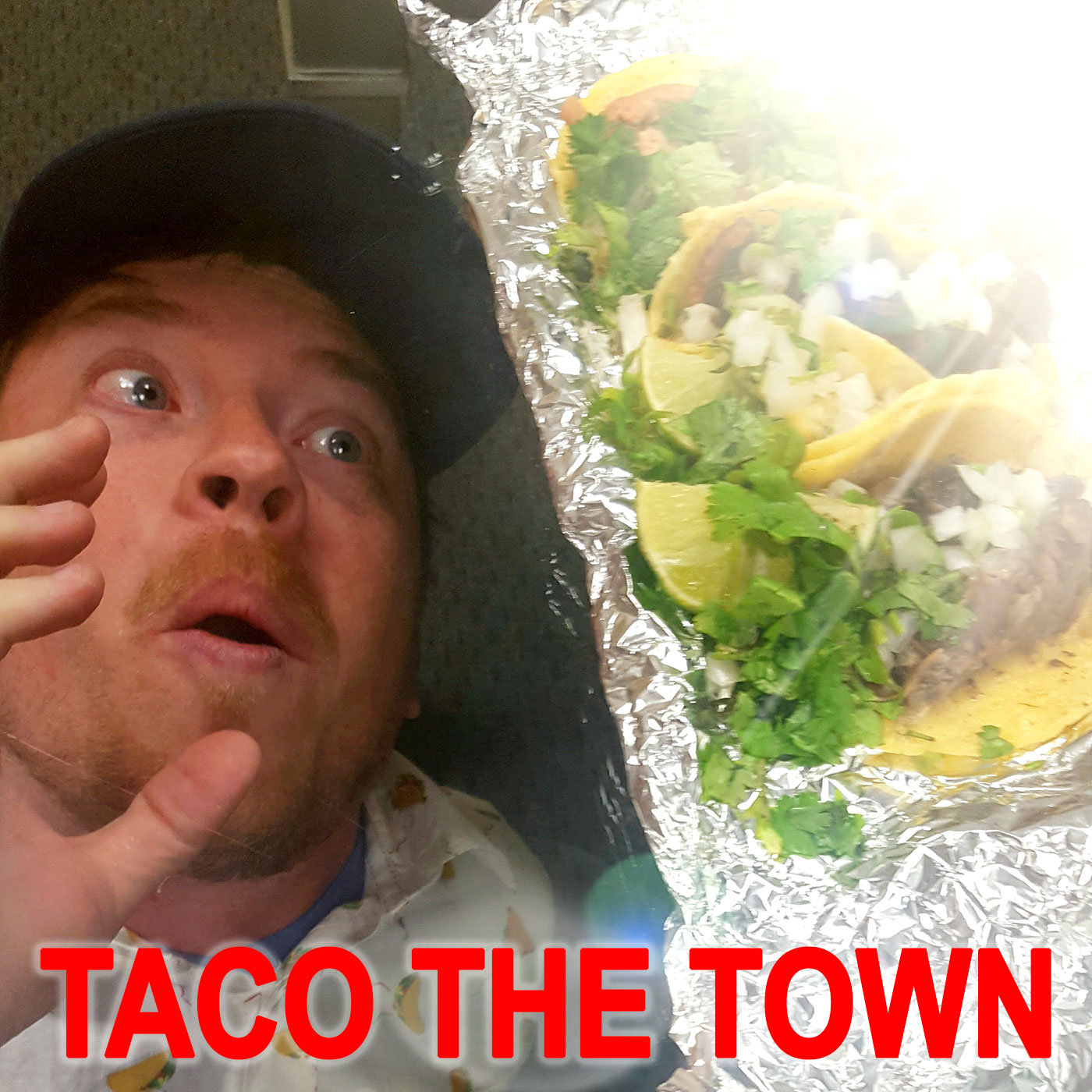 In our SPECIAL THANKSGIVING EPISODE, Dave continues his taco trek down West 39th Street and he taste tests the tasty tacos from DRUNKEN WORM w/ special guests KC Actors and Filmmakers DAVIS DEROCK and CHAD CRENSHAW (from C2D2 Films), and Actress/Artist SHAWNA DOWNING!
We sample the specialty THANKSGIVING TACO (Available all November Long at Drunken Worm) as well as the eclectic mix of other tacos (and Worm Dip) available on Drunken Worm's Menu! Find out what holiday Dave and the gang think it really tastes like! ALSO DON'T MISS THE FIRST EVER TACO THE TOWN THANKSGIVING SKIT with amazing acting performances from our guests re-enacting the FIRST THANKSGIVING! Sure to be an Annual T3 Tradition!
Other Taco Topics discussed: TACO BELL PARTY ROOMS, LITTLE CAESER'S PIZZA closing all over KC, IRISH TACOS! POT ROAST TACOS! An American Royal Taco Showdown? and Choosing the Proper Name For Your Taco. Davis reveals his childhood struggles of never learning the proper way to hold a taco! We also touch upon TACO TICO, favorite stops on West 39th Street, Thanksgiving Plans/Yams, and who has the best MAC N' CHEESE in KC?!
Last but not least: BAD REVIEWS IN FUNNY VOICES with some amazing, funny Voices! Like the delicious infused tequila drinks from Drunken Worm we hope your THANKSGIVING IS SWEET AND FULL O' FLAVOR AND GETS YA TIPSY! HAPPY TACOSGIVING FROM TACO THE TOWN!